Sail the waters of the Tajo Internacional
Plying the waters of the Tajo Internacional Biosphere Reserve is a unique experience. You already know that of the 1007 kilometres of the River Tajo which is the longest in the Iberian Peninsula 47 act as a natural border in the southwest of the province of Cáceres. This territory includes what is today the Tajo Internacional Nature Reserve and Biosphere Reserve owing to the UNESCO.
In their day numerous ships sailed these waters on what was an important business and communication route from Toledo to Lisbon. This is now impossible with the changes in the watercourse owing to the construction of dams and reservoirs. Nowadays however several routes can be explored on the border of Cáceres with Portugal.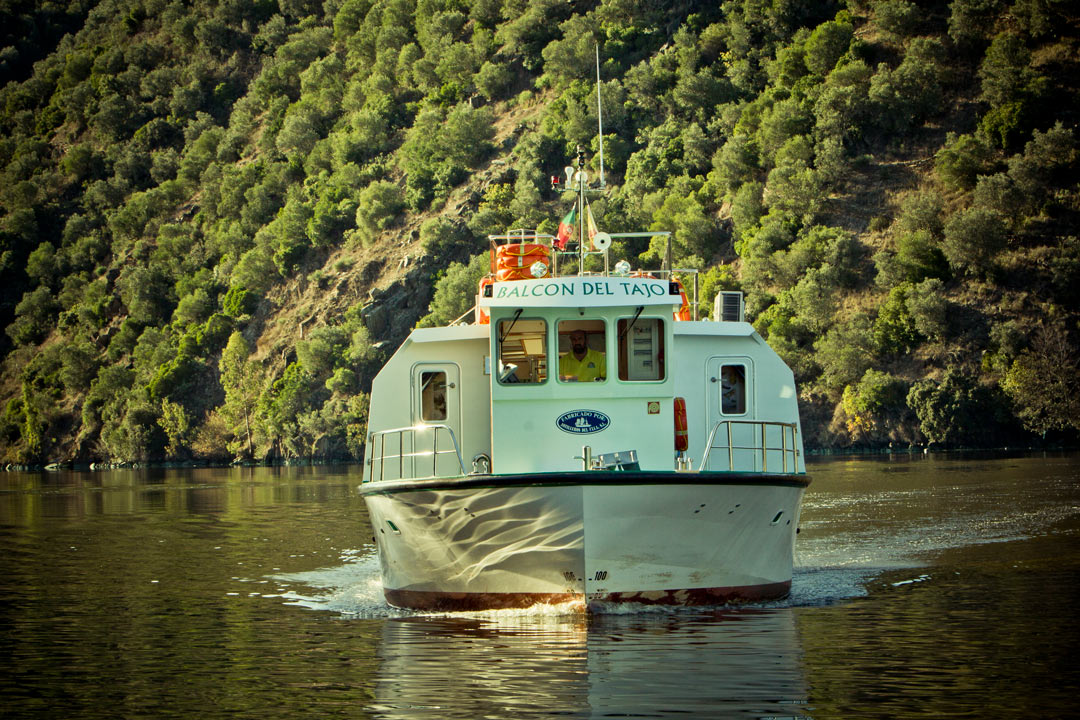 A boat follows this route which crosses restricted areas so you can savour the unspoilt nature of La Raya (the line) between Spain and Portugal. The various itineraries last about 2 hours. The craft is very stable and there are expert guides who will make the crossing an experience which is not only aquatic but an authentic journey through the geology, the nature, the geography, and the culture of La Raya.
In the Tajo Internacional Biosphere Reserve you can also enjoy boat trips, 4×4 routes, hiking, MTB routes, or guided tours in addition to other aquatic activities such as paddle surfing, water skiing, or kayaking. All can be contracted at the jetty of the Alcántara Reservoir.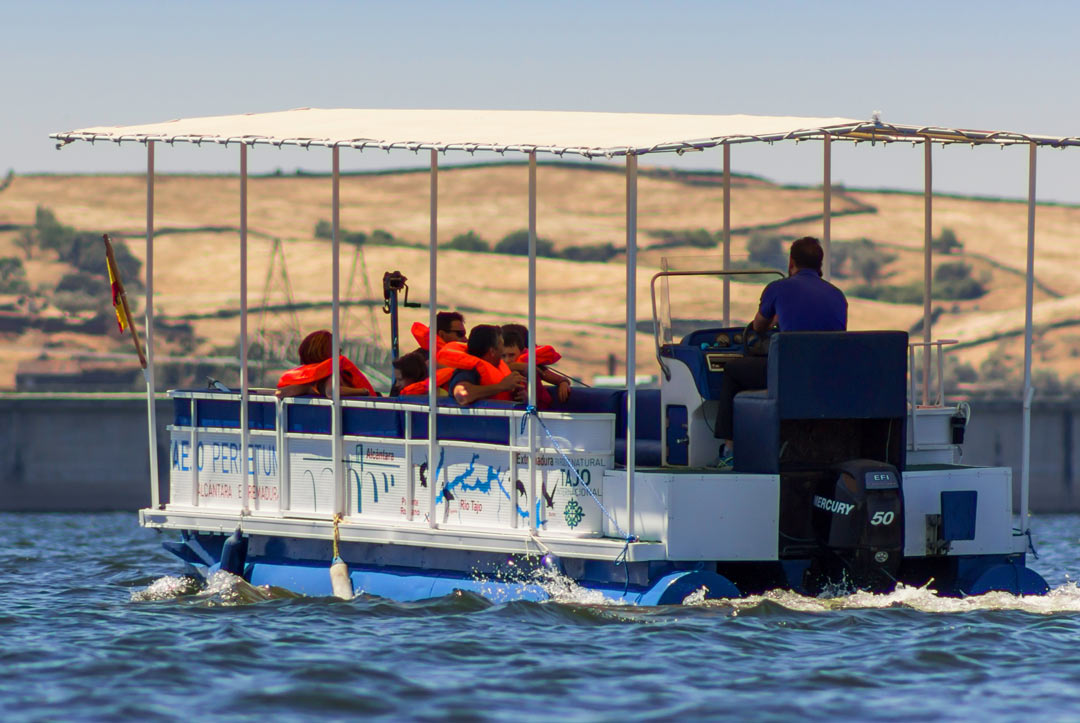 Routes from the Alcántara Reservoir
During this boat trip on the Alagón and/or Tajo Rivers the client can enjoy the fauna y flora of the Tajo Internacional Nature Reserve. On this route our local guide will interpret everything that nature offers us as we pass. Clients will also be provided with binoculars for watching the birds and can contract the option of sampling food and drinks if they wish. The meeting point is the "Bañaero" in Alcántara.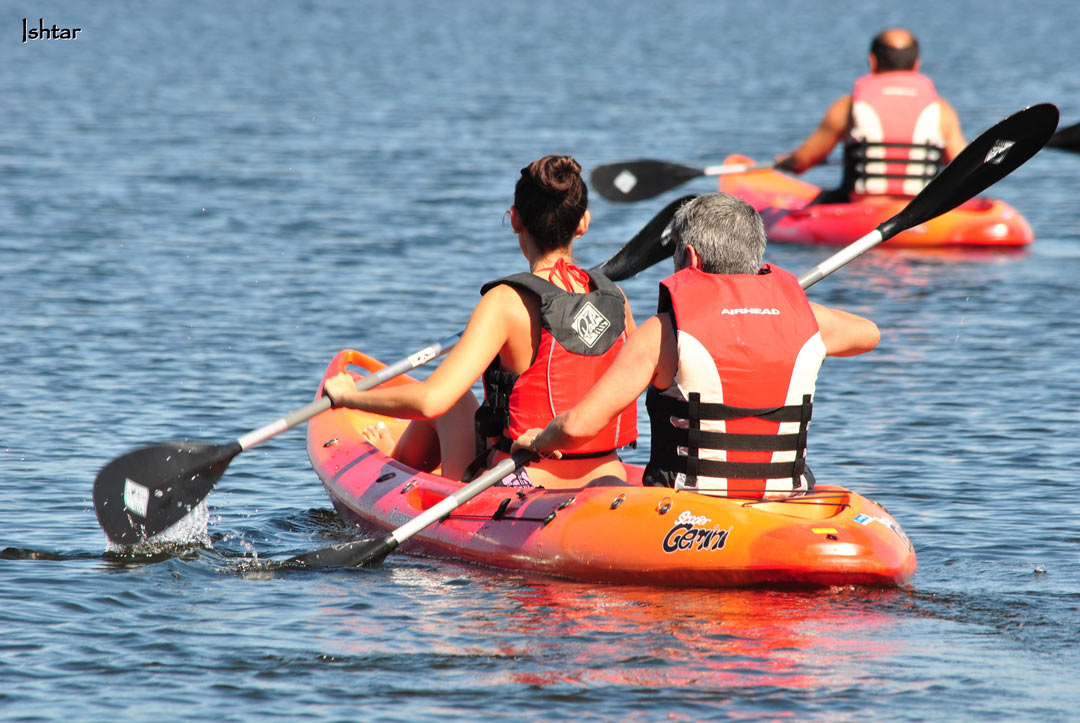 Aquatic Activities at Tajo Internacional
What about a trip by kayak in the heart of the Tajo Internacional Nature Reserve? To be precise you can practise this sport on the Alcántara Reservoir and from the jetty of Herrera de Alcántara in a natural environment where you can observe a great variety of flora and fauna including many birds among which the black stork stands out. Don't forget your binoculars!
If this were not enough, you can practise a wide range of water sports such as kiteboarding, windsurfing, or even diving at the Alcántara Quarry in collaboration with the Extremadura Diving Association; at the quarry you can also take a dip in summer and discover its depths.