Tajo Internacional is a territory of equestrian tradition. The knights of the Military Order of Alcántara dominated it astride their fine mounts. Nowadays traditional festivals such as 'La Pelá del Potro' in Mata de Alcántara reveal the deep-rooted relationship between the inhabitants of Tajo Internacional and these animals.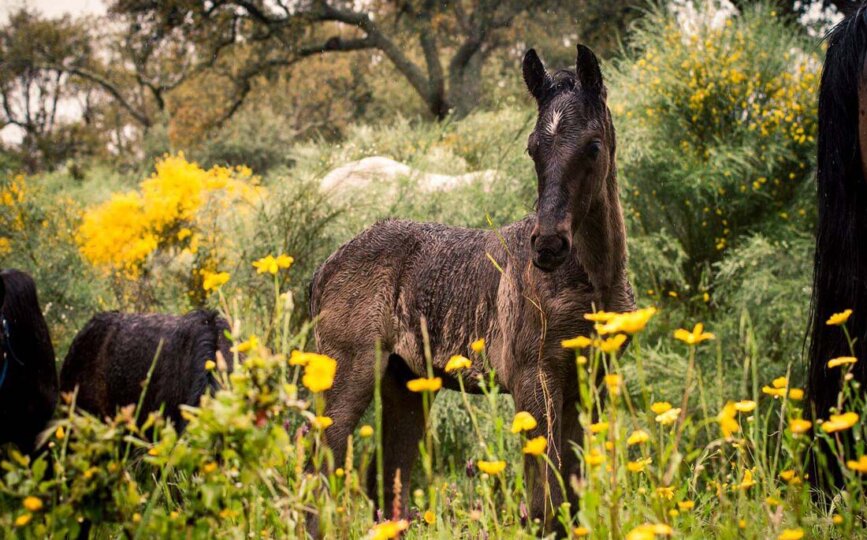 Few experiences are more enriching than discovering these spectacular frontier landscapes on horseback. The good condition of the trails means that most of the itineraries and paths of the reserve can be followed in this way. Moreover, on the Spanish side there are equestrian routes so that enthusiasts or those who wish to take up the sport can enjoy the perfect enclave. Indeed, numerous associations in the villages of the area organise routes throughout the year.
Moreover, some companies provide riding lessons, excursions on horseback to explore natural enclaves and the historical heritage, horse rental, hippotherapy activities, environmental education, etc. which will make your visit to Tajo Internacional unforgettable.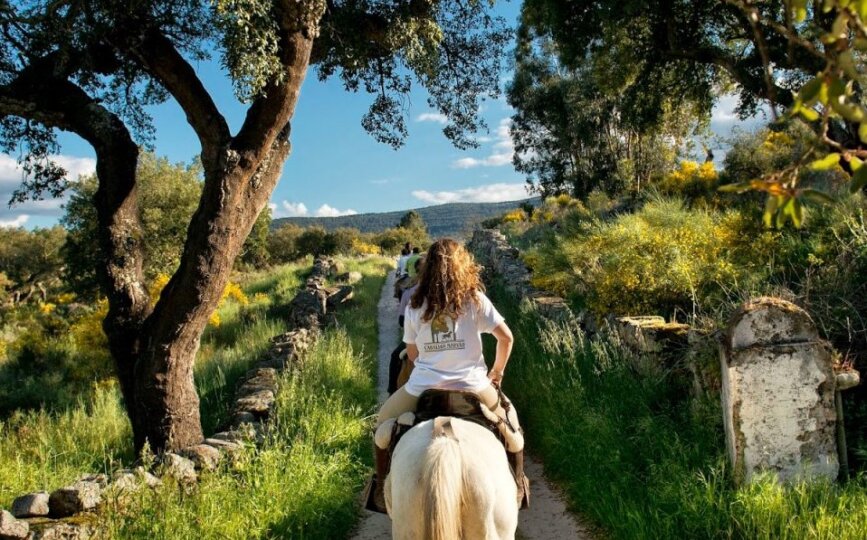 Horse-riding itineraries
To make the equestrian routes more accessible a horse-riding itinerary has been established with signs officially approved by the Spanish Royal Federation of Equestrianism (Real Federación Española de Hípica, RFHE) on a total of 190.35 km in 9 routes or horse-rising stages.